Operator profile: Signature Dining
As it marks a five-year milestone, Paul Robottom talks to Lauren Fitchett about Signature Dining and its work to revolutionise care catering

POSTED: Mar 10, 2022
It has been a busy five years for Paul Robottom. In 2017, he launched Signature Dining, the UK's first dedicated contract caterer for the care sector, with the goal of bringing world-class catering to homes around the country.
Built on four key principles – sustainability, ethical operations, local sourcing and ingredient provenance – Signature Dining's aim was, and remains, to drive up quality in care catering, with Robottom tapping into his 30 years of experience in catering, including 15 in contract catering, eight of which have been in care.  
Now at its five-year milestone, it has come a long way since those early days (when Robottom says he would roll up his sleeves and muck in with the washing up) – it has just shy of 50 contracts, a turnover of £9m and 230 employees on its books. Its clutch of awards praise not only its catering credentials (including 2020 Care Caterer of the Year at the Public Sector Catering Awards) but those as an employer. It is now expanding into the education sector, with contracts won to provide catering for primary and secondary schools.
Back in 2017, founder and owner director Robottom says he spotted a gap in the market for a dedicated, quality caterer for the senior living, care and welfare sectors. "I knew we could make a difference," he says. "Care catering was seen in the past as the low ebb of the industry, very unappealing, very unsexy. It was perceived as a dead end and there was a perception that there was no passion in food. What we wanted to do was revolutionise it – I knew there was a gap in the market. It coincided with the whole care industry moving up. I think the market has changed and the perception of care has changed."
Signature, he says, arrived during a "tidal wave of change" in the sector. "Care catering has changed, it has had to grow up," he enthuses. "It has had to change – and fundamentally so."
A key plank of its ethos is locally-sourced ingredients from farmers and artisan suppliers, with Signature building links with growers and tracing its dishes from farm to fork, even, in some cases, down to growing herbs in home gardens. Chefs, including many who come from hospitality backgrounds, attend workshops to inspire new menus.
Home-style meals and dishes from yesteryear are an essential part of those menus, Robottom says. "We created an idea called Namaste, where we do things like a day at the seaside. We would take a lounge area or room and create the environment, taking them to the seaside. We would serve fish and chips in newspaper, have seagull noises on a CD player, the smell of vinegar in the air. We create a memory for them," he says, adding that similar events have included the wild west, casino royale, ocean liners, train journeys around the UK and even Strictly Come Dancing. "It's about triggering that memory," he adds, "which can sometimes be difficult because it takes them back."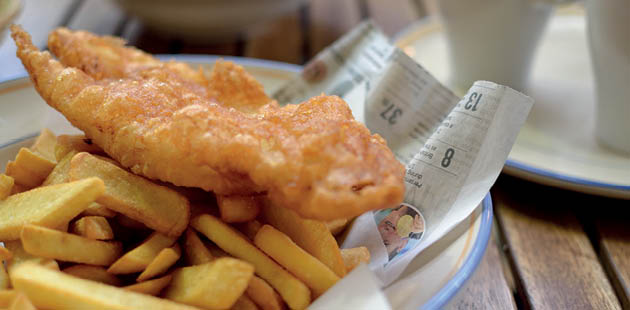 Signature started Namaste, where they recreate experiences for residents
Chefs often put the spotlight on bygone decades through themed menus, while Signature's Wow on Wednesday initiative invites residents to choose meals which evoke happy memories – perhaps mum's shepherd's pie or a school dinner pudding. 
Emphasis is also placed on dietary needs, with Robottom pointing to Signature's expertise in the IDDSI framework for textured and modified foods, as well as specialists in dysphagia and dementia. "We call it dignity on a plate – just because you have an ailment or a condition, doesn't mean you don't get to have good food," he explains. "There are different needs and nuances for our industry, whether you are dealing with a resident with dementia or dysphagia and coming up with different ideas. We are cooking in people's homes."
Signature's team of chefs come from various backgrounds, including many who have joined from the hospitality sector. "We have discovered that there's been a lot of chefs who have no care catering experience who want to join us," Robottom says. "It's something different for them. We have got chefs that used to work in Canary Wharf and the West End – we want the best chefs. We have noticed over the last five years that people want to come and work with the care industry, but you have to match the salaries."
While a change from the evenings and shifts of hospitality would be a bonus for some caterers joining the sector, Robottom says its seven-day-a-week nature can still prove a drawback for others. "It's about converting these people that want to make a difference but understand the constraints of the business," he says. "It's a great leveller because you want to know the people that want to make a difference."
Of course, Signature wasn't immune to the pandemic. The last two years have proved challenging, both in terms of the impact on existing staff and recruitment of new starters, he says, explaining: "I would be lying to say we haven't had challenges in recruitment. It's been a challenge for everybody. We still smile and go and do our jobs and I'm immensely proud of our teams."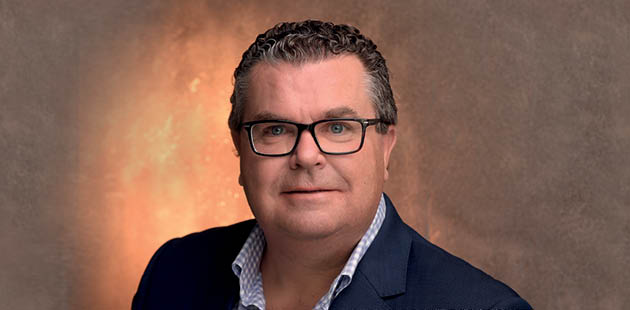 Paul Robottom
Robottom says it was tough on his workforce, with the business linking up with local mental health charities to ensure staff had the support they needed. It also created a pantry service in 2020, selling essentials at cost price to reduce the amount of times catering and care staff needed to go to the shops. "The last two years have been hell," he says. "The whole of the industry has been battered. Staff were wearing full PPE in hot and busy kitchens, then having to go home thinking 'I am going to bring this home'."
Now, with the pandemic having eased and Signature having passed its fifth birthday, Robottom has his gaze firmly fixed on the future. "Signature Dining wholly exists to enhance the everyday lives of our residents and customers, by offering an extensive range of fresh, innovative and delicious menus, prepared with passion and served with courtesy, in great environments," he concludes.
"As we reach a real landmark in our fifth birthday, I am beyond proud of the prestigious contracts that we have the privilege to operate, the satisfied residents and customers that we serve, the fantastic people that we employ and the awards we have been recognised with – here's to the next five years."
You may also be interested in…