Services to care recognised in Queen's honours
Avnish Goyal, of Care England and Hallmark Care Homes, and Jill Whittaker, of HIT Training and Connect2Care, are among those who have been recognised by the Queen in her birthday honours.

POSTED: Jun 8, 2022
Chair of Care England and Hallmark Care Homes, Avnish Goyal, has been made a CBE for his services to social care and philanthropy in the Queen's birthday honour's list.
Goyal, who is also the founder of Hallmark Care Homes, received the national honour for his work during the pandemic with the largest representative body for social care, Care England, The Care Workers Charity and volunteer-led initiative Championing Social Care.
He started his career in care in 1997, and became Chair of Care England in 2015. Since his appointment he has supported the sector in various initiatives such as campaigning for better funding for social care and the appointment of a commissioner for older people.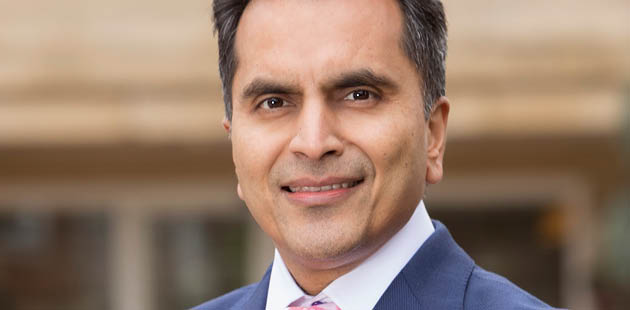 Avnish Goyal
He helped found The Care Workers Charity nearly 12 years ago, of which he is now a patron to provide financial care and professional support to care workers. In 2021, the Hallmark Care Homes Foundation which he chairs gave a three-year grant of £78,000 to support The Care Worker's Charity's mental health support service which enables care workers to access free counselling. He helped set up and is chair of Championing Social Care, which seeks to shine a light on the great work of the social care workforce through a series of annual events.
Goyal said: "I'm deeply humbled to be recognised by her Majesty, the Queen in her special platinum jubilee year for my work in social care and philanthropy as we celebrate our own silver jubilee for Hallmark Care Homes.  I joined the sector because I wanted to make a difference and I knew I had something to offer. Over that time, I've worked hard, with my brothers, to establish a care company we can be proud of by delivering high quality care to residents in beautifully designed award-winning care homes and driving quality and care standards in the sector. I have enjoyed working with Care England and numerous charities which support and promote our caring and committed workforce. I'm delighted that my work has been recognised at the highest level. I know that this honour will act as a further catalyst to take my work in social care and philanthropy to the next level."
Meanwhile, Jill Whittaker, managing director of HIT Training, Connect2Care and the Executive Development Network has been made an OBE in the honours. It comes in recognition of her outstanding services to apprenticeships in hospitality, care and management.
During her career, Whittaker has helped around 100,000 employees complete their apprenticeships or gain the qualifications they've needed to embark on long and fulfilling careers across a wide range of sectors.
She is well-known for her passion to drive the future of apprenticeships and works to improve the experience of working in industries such as hospitality, adult care, management, early years education and funeral care.
She said: "I am hugely grateful to have been chosen for this prestigious honour. I've had the pleasure of working alongside a vast number of talented individuals and industry bodies during my career and I'm extremely proud of the positive change we've achieved in that time.
"I look forward to continuing my work and collaborating with colleagues as well as charitable partners and organisations that I hold close to my heart, to continue supporting the future leaders of the industry, and enabling workers to be the best they can be."
You may also be interested in…