Home benefits from £500,000 refurb
A Wiltshire care home has undergone a £500,000 refresh.

POSTED: Jun 29, 2022
A Wiltshire care home has benefitted from a £500,000 refurbishment, including an upgrade of its dining rooms.
Provider HC-One has invested in Market Lavington care home, with its lounges and dining rooms having now been fully redecorated. As well as modernising the living areas, HC-One says it has also been working on the home's outside space, including creating new raised planters which residents can enjoy during activity sessions.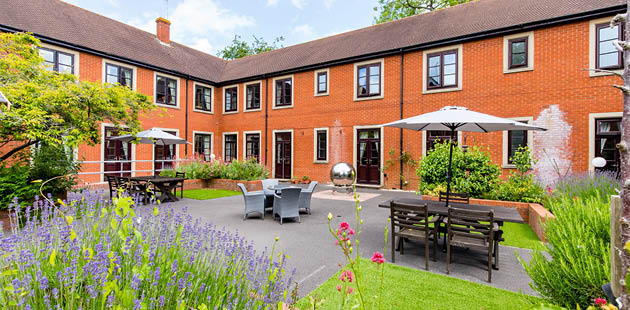 Market Lavington care home
The work, which began in 2021 and was completed this month, forms part of HC-One's £54.5m refurbishment and upgrade programme, which is set to benefit 221 homes. 

Carol Dight, HC-One's area director, says: "We are committed to fostering an environment that really feels like home, and décor and facilities are an important part of this. We're really excited that the plans for Market Lavington Care Home have now been safely completed. And we are very much looking forward to families and friends visiting the home and seeing the end result."
You may also be interested in…